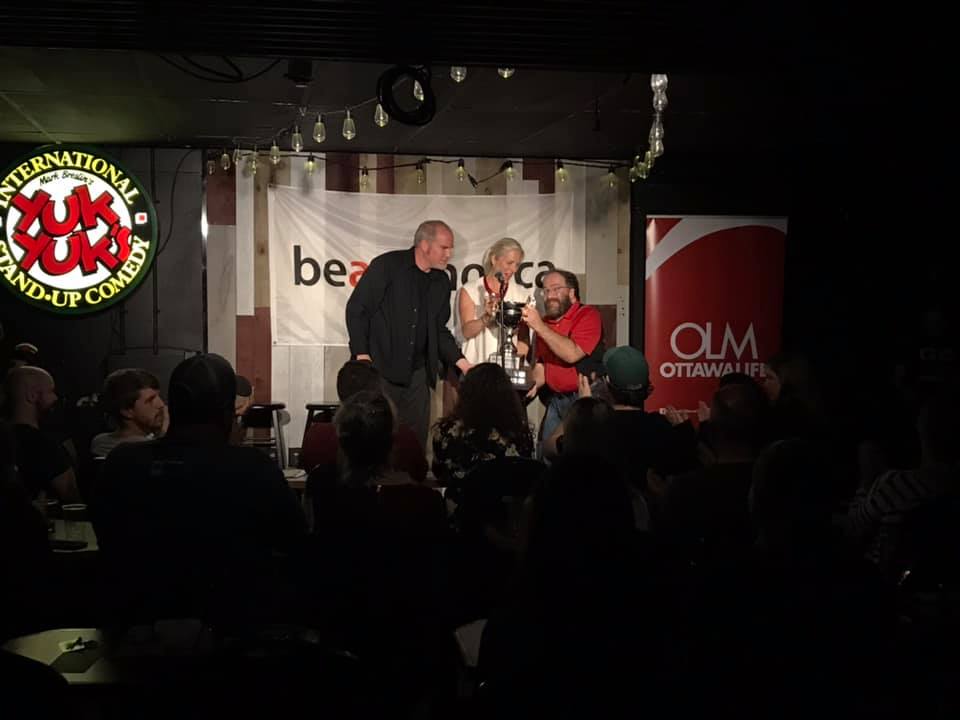 Michael being crowned winner of Yuk Yuk's Ottawa's 2019 Mike MacDonald Summer Comedy Competition.
A lost bet over a souvlaki dinner in 2006 led Michael to perform standup comedy. His goal? That he will make you laugh so hard, you will not be able to walk straight either. Michael has performed across Canada, including Iqaluit for the 2022 Canadian North Arctic Comedy Festival. Winner of the 2019 Yuk Yuk's Mike MacDonald Summer Comedy Competition, Michael has opened for such acts as Mike MacDonald, Angelo Tsarouchas, Nikki Payne and Gilbert Gottfried.
Contact us today to inquire about having Michael roll some laughter into your next event or subscribe to our newsletter to find out about upcoming shows.